It's clear from a physical standpoint that both UFC welterweight champion Tyron Woodley and title challenger Darren Till are very different, but their records and character traits are quite similar, which will likely turn these two into best pals after their UFC 228 bout.
Tyron Woodley and Darren Till had their first face off and verbal back-and-forth earlier this month and both men were immediately on the same page from the start. Woodley and Till walked towards each other anxiously, which had Dana White jumping at the chance to show off his muscles as he intervened. Both men agreed to get up close and personal as if to express fearlessness and conviction.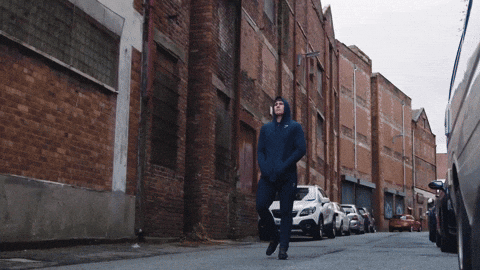 After answering a question regarding what Till saw in Woodley's eyes, Woodley responded, "I like that." We all like it too, champ. And how could you not? Till is six fights deep in the UFC, with all but one ending in victory. Like Woodley, Till collected two knockouts in his last six octagon appearances. Woodley's last finish came two years ago before three 5-round affairs that weren't exactly pleasing to the eye.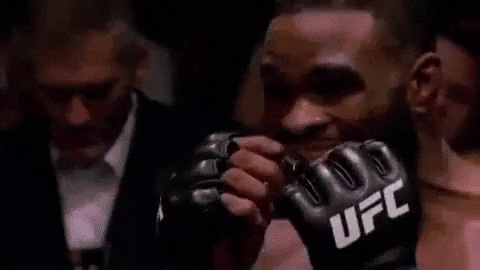 Till on the other hand finished Donald Cerrone last October, but prior to that, his last TKO came three years ago. Till's last performance was a five round chess match against "Wonderboy" Thompson that didn't see much action. But somehow Till's fans have been adamant that he has the tools to finish Woodley.
Perhaps it's because styles make fights or maybe it's because the potential of a 25-year-old fighter is much more appealing than the longevity of a 36-year-old champion. Both men have discussed legacy countless amount of times. Each wanting to go down in the history books as the greatest welterweight of all time. Both men look as if they could potentially move up a weight class and find success there if they wanted to.
Till and Woodley also have some of the worst PR. Whether its Woodley annoying fans by bringing up racism and proposing a fight against everyone but the #1 contender or Till stating that he doesn't care about his pregnant girlfriend or daughter and posting videos of him beating up a defenseless sparring partner. A case could be made of Colby Covington being more likable than both men.
Probably the biggest commonality both Till and Woodley displayed is their respect for each other's skillset. Woodley devalued Covington as a threat to his title. Till described Cerrone as a "broken man" as soon as the latter stepped into the cage.
Unlike 35-year-old Stephen Thompson and 40-year-old Demian Maia, Woodley will be fighting someone nearly ten years his junior. Woodley's first professional fight came at the age of 26 whereas Till is entering the biggest fight of his life three months shy of turning 26.
Woodley acknowledged once being in Till's shoes as the hungry rising challenger, but believes the "Gorilla" will be in over his head. Unlike Woodley, Till has the UFC machine behind him, while Woodley has a grudge match against Covington waiting to be cashed in on. The only thing that can make the welterweight division even better is if Kamaru Usman steps in for Till in the last minute and wins the title, foiling everybody's plans in the process.