If you thought Dana White would allow Georges St-Pierre to vie for a chance at becoming a three division UFC champion, you thought wrong. Dana White is having none of it. For now.
Georges St-Pierre spent all of his UFC career representing the sport of mixed martial arts with integrity and class and became one of their biggest pay-per-view draws in the process. St-Pierre pulled it off not by getting into Twitter wars or engaging in scuffles, but rather by being a top caliber champion in the welterweight division. Didn't hurt that he hailed from Canada and is essentially one of their famed heroes.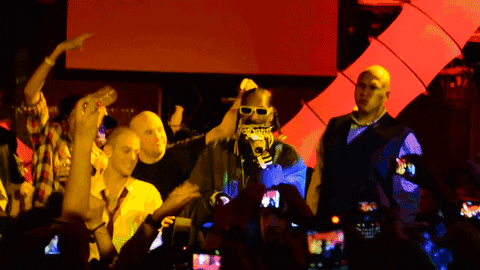 Now at the age of 37 and nearing the end of his MMA career, the ultimate good guy has an unhealthy obsession with capturing as many UFC titles as possible. He can't make up his mind of whether to drop 40 lbs in an attempt to win the lightweight title or gain 40 lbs in an attempt to capture the heavyweight title.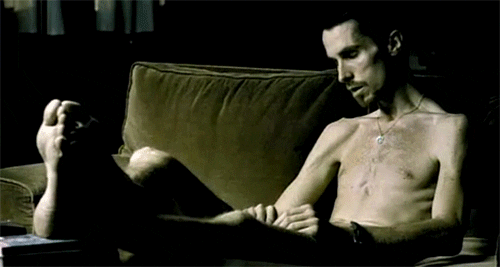 Part of his new training regime includes studying Christian Bale's role as Trevor Reznik in The Machinist. Another part of said regime includes studying Matt Damon's role as Mark Whitacre in The Informant. 
In an interview on The BBC MMA Show, Dana White firmly stated that the UFC has no interest in seeing GSP fight at lightweight, but he did express interest in St-Pierre returning to the welterweight division. Funny enough, uncle Dana went on the UFC Unfiltered podcast in May to confirm the rumors of interest in booking GSP against Nate Diaz at UFC 227. White's stance on GSP fighting at 170-lbs could all change by next week, but if St-Pierre does return to welterweight, why not invite a Conor McGregor or Khabib Nurmagomedov to fight him at 170 lbs?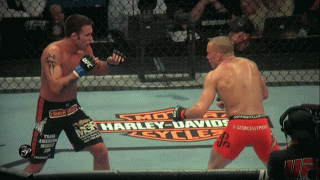 St-Pierre mentioned finding opponents who can further his legacy rather than just further his bank account. While Artem Lobov was just booked for a fight in November, GSP can still try and fight the winner between McGregor-Nurmagomedov or maybe fight Colby Covington for the interim UFC welterweight title. 
All in all, given Dana White's statements, it's safe to say that Georges St-Pierre will fight the winner of UFC 229's main event. Sorry, Dustin Poirier. And sorry, Tony Ferguson.