UFC 227 delivered in terms of shock value and overall entertainment. The event left fans questioning judge's scorecards and referee stoppages, oh and there was even mention of another interim title. Business as usual.
Henry Cejudo shocked the world by dethroning Demetrious Johnson and putting an end to his near 7 year reign of dominance. That's right, wrestling still wins you fights even if you do the minimal amount of damage on your opponent. Cejudo's story coming into this match up was an inspiring one and there was no better place to rematch Johnson at than Los Angeles, California, Cejudo's hometown.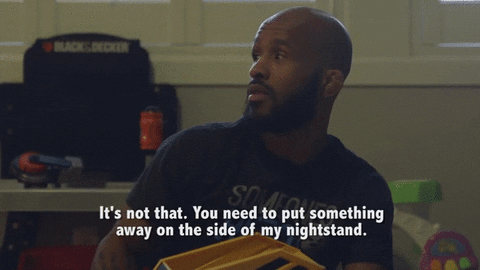 Unlike the betting odds, Johnson unknowingly entered as the true underdog who needed to completely outclass his opponent once more if he wanted to keep his title. The flyweight king has set standards so high for himself that last night was considered an off night when in reality, the amount of damage he dished out with his striking was significantly higher than the amount of damage he received from the Olympian.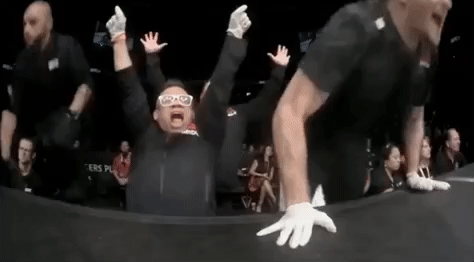 Alas, Johnson will require medical attention to his injured knee and foot, while Cejudo will practice more inspirational speeches in the interim. Cejudo, proudly exclaimed his intentions for a showdown against UFC bantamweight champion, TJ Dillashaw, which deserves some credit. However, for the first time in a long time, the majority of fans don't want to see the UFC flyweight champion fight the UFC bantamweight champion. Probably because they know the best fighter didn't win last night.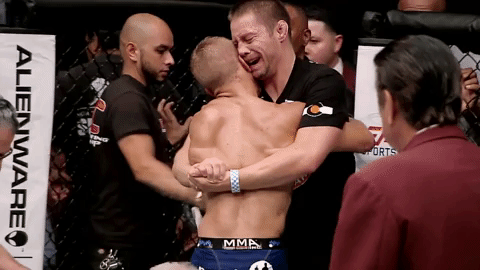 The main event was a rematch between two bros who fought over other bros. This time both men entered as newly fledged fathers who wanted to set an example by throwing fists at each other as hard as possible. Dillashaw, the slight favorite even after winning the first contest via TKO, proved that while Garbrandt is deadly with his strikes, he was once again too focused on getting the knockout. "No Love" once again dropped his guard and paid the costly price.
AND STILL!!!!!!!! @TJDillashaw 🐍

— Paige VanZant (@paigevanzant) August 5, 2018
While everyone is quick to write off Cody Garbrandt, it's important to remember that he is only 27 and his pro MMA career is a little over 6 years old. Dillashaw on the other hand is the oldest he's ever been. Garbrandt now finds himself in no man's land, a place Joe Benavidez just broke out of. And it only took him five years to finally escape so Garbrandt should be fine eventually.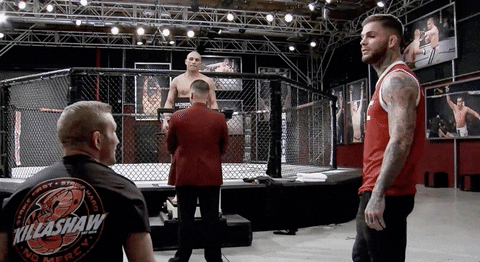 Cub Swanson lost his third consecutive fight against Renato Moicano, which prompted the latter to call for an interim title fight against Brian Ortega. Despite the loss, Swanson remains married to Kenda Perez so he'll always be a winner. Moicano on the other hand was submitted by Ortega only a year ago so a match up against the returning Chad Mendes makes more sense. And lastly, Thiago Santos welcomed Dana White's Tuesday Contender Series alumni, Kevin Holland, to the UFC the best way possible. Santos brutally battered Holland and outwrestled him, but kudos to Holland for remaining conscience and continuing to talk the entire time. There is no shame in losing to a man with a hammer tattooed on his chest.