The UFC's extravagant press conference on Friday was a joyous one due in large part to the return of Nate Diaz. Sadly, the excitement was short lived as Nate Diaz expressed his frustration via Twitter and stated that he will not be fighting after all.
Why Nate why? Nate Diaz doesn't like his emotions being played with so he decided to play with the emotions of his fans instead. The UFC finally gave in to his demands and offered Stockton's favorite son a winnable and high stakes fight against Dustin Poirier at UFC 230. The only problem now is keeping Diaz committed to the fight.
I'm not fighting on that show fuk the @ufc

— Nathan Diaz (@NateDiaz209) August 3, 2018
Nate Diaz is done with Dana White's fookery pic.twitter.com/MlWwqbC9Dv

— The 112 (@_The112) August 3, 2018
It took Nate Diaz all but five minutes after the press conference ended to tweet, "Fuk the UFC" and announce that he won't be fighting at UFC 230 after all. Well, you can't say the excitement wasn't fun while it lasted.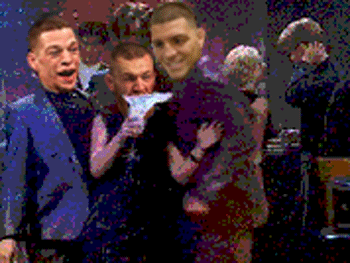 Money doesn't appear to be the issue seeing as Dana White was able to get Diaz to show up to a press conference somewhat on time and stick around till it was nearly over. Perhaps he was upset that his fight against Poirier won't be headlining UFC 230. Or maybe he thought the fight was for the interim UFC lightweight title.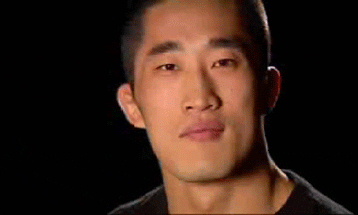 Should Diaz remain on the UFC 230 card, it would be the first time he is not headlining an event since his win over Michael Johnson in 2015, which occurred on free television. Now, who exactly will headline the UFC Madison Square Garden card over Nate Diaz?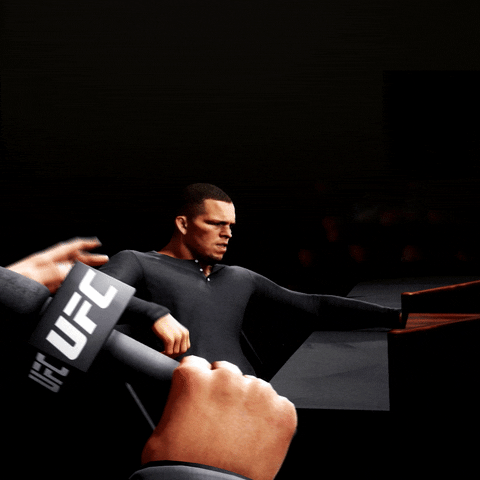 Max Holloway and Brian Ortega? Or perhaps Daniel Cormier against his choice of 205 lb victim. As exciting as DC vs. Corey Anderson sounds, the UFC should do everything in their power in to make Poirier vs. Diaz a five round affair. After all, outside of Conor McGregor, the only person who moves the needle more than Nate Diaz is Brock Lesnar. That's a double entendre.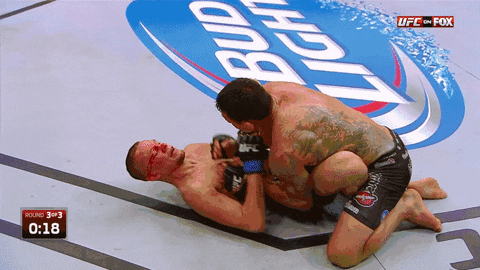 Some argue that Diaz should be on the same card as Khabib Nurmagomedov and Conor McGregor, but do you honestly believe the UFC is willing to spend the amount of money needed on security?
Maybe Diaz not wanting to strangle his opponent at a press conference for once is what caused him to storm out in anger. During the presser, Diaz mentioned a lawsuit that kept him from fighting since his loss at UFC 202, which left us all confused. Perhaps he was simply in a rush to pay his lawyer?
Its no UFC press conference without Nate Diaz storming out and tweeting his displeasure. Fortunately, he didn't slap anyone on the way out. Some believe Diaz's frustration stemmed from not being invited to the White House. If you're going to invite an interim UFC champion, why not invite one the two men responsible for setting the new UFC pay-per-view buy record? Unless of course uncle Dana is working on that George St-Pierre return.