Lately the MMA world has experienced a recurring theme of retirement. One that appeared to take many by surprise was Johny Hendricks revealing that he was hanging up his gloves at the age of 34. Fortunately, some clarity has arrived via leaked text messages.
Johny Hendricks' last performance in the octagon occurred last November at UFC 217 in a TKO loss against rising UFC middleweight Paulo Costa. The loss was the fifth out of Hendricks' last six bouts. While it's easy to assume the result is what led to "Big Rigg" declaring "no mas," that isn't the entire story.
Dana White personally reached out to the former UFC welterweight champion who had completed his latest UFC contract and it seems the two parties were not on the same page. Hendricks experienced issues making the welterweight limit while he was still at the top of the division, but prior to that he did show he could consistently make the weight. Unfortunately as he grew older and wider, the tall task became nearly impossible.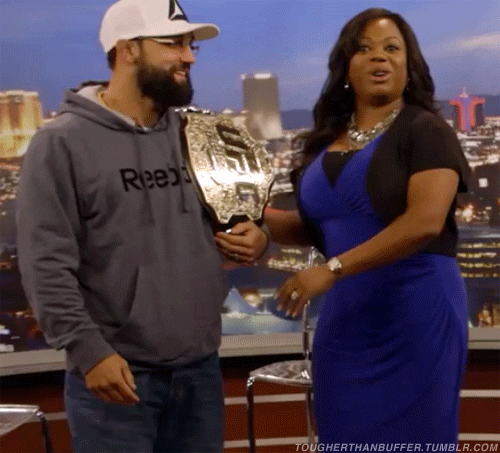 A reintroduction to the 170 lb division was there for the taking, but Hendricks made up his mind and appears content with settling into his role as a high school wrestling coach without having to step onto another scale ever again. An ode to Johny Hendricks and his magical left hand. Thanks for the memories, "Big Rigg."