Less than a year ago Francis Ngannou was being praised by the UFC and promoted more prominently than former UFC heavyweight champion Stipe Miocic. Today, Ngannou is sitting on two consecutive losses while serving as the butt of many jokes in the MMA community. So you wanna be an ultimate fighter?
The Camaroonian-French fighter ended 2017 with one of the most vicious knockouts in MMA history against Alistair Overeem. Unfortunately, 2018 hasn't been as kind to Francis Ngannou. Going from Just Bleed to Just throw a punch in a short period of time is no fun. The only logical response is to kick him while he's down. During last week's interview on UFC Unfiltered, Dana White held no punches when addressing Ngannou's latest performance against Derrick Lewis at UFC 226.
"I believed this guy was going to be the heavyweight champion and he lost his mind. This guy completely lost his mind. He started to act in a way you just don't act. I completely saw it coming …" He continued. "Francis Ngannou left the training center, took off to France, was in France training or doing whatever he was doing leading up to the Stipe fight because he absolutely, positively knew he was going to beat Stipe."
White then addressed Ngannou's latest performance.
"As you can tell both guys were gun shy. The beast said his back was messed up during that fight … Ngannou has got a lot of things he needs to fix personally and professionally to see if he ever gets back on track again."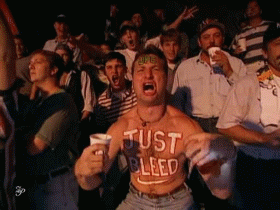 The UFC always seem to run into the same problem in regards to picking favorites. Said favorites can't help but buy into their own hype and become overconfident as a result. Ronda Rousey springs to mind. Fortunately for her, uncle Dana refrained from throwing stones Rousey's way following her downfall. As for Ngannou, it was only 8 months ago that he was receiving the promoter's push towards UFC gold.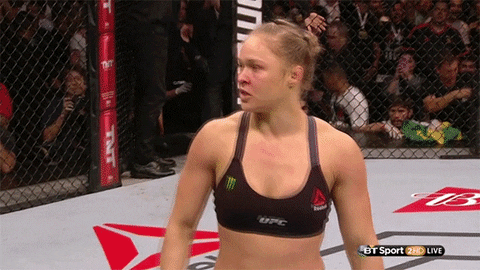 The UFC wasted little time in capitalizing on the "Predator's" popularity and booked him for a title shot a little over a month following his win against the "Reem." The result was a humbling experience and the average fan's perception was that Ngannou was the latest victim of the UFC hype train.
And there is nothing fans love more than watching fighters who the UFC are clearly behind, lose in embarrassing fashion. It's a rough sport, inside and outside of the cage, but somebody's gotta do it. Ngannou's performance against Lewis turned MMA's biggest puncher into its biggest punchline.
Funny enough, Ngannou has received more flack than his counterpart. Lewis was smart enough to have an excuse for his performance. He also came away with the win through the eyes of the judges. And now, he finds himself once again as the co-main event on a big UFC pay-per-view card, probably the biggest of the year. Ngannou on the other hand is now fourth in the UFC's heavyweight rankings behind Curtis Blaydes, who he defeated two years ago.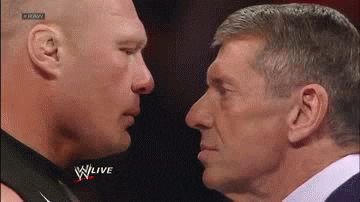 Better luck next year. After all, the UFC's current favorite heavyweight is receiving a title shot coming off two losses. Because doing steroids is worse than underperforming.