The UFC's newest Champ Champ had just won his UFC heavyweight title when Brock Lesnar stormed into the octagon to confront Cormier. Now calling out DC seems like the popular thing to do. Step in line for the DC sweepstakes because now is the best time to pick a fight with him.
One year ago, Daniel Cormier was the chaser who came up short. When asked what was next, Cormier couldn't find an answer. Well, now he's changed all the questions and he's got all the answers. Cormier stated his intentions of fighting two more times before hanging them up. If Lesnar can get a win over USADA over the next six months, the two men could face off in February of 2019.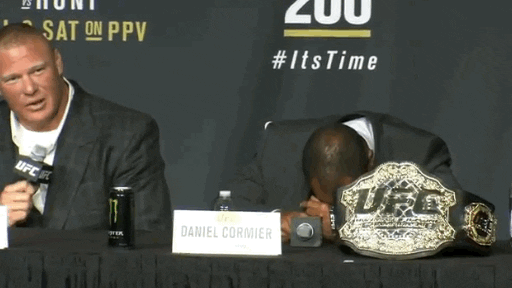 Till then, Cormier is in need of a dancing partner. And I ain't talking Fortnite. Cormier was recently called out by Nick Diaz of all people. Diaz went on a tirade on Instagram, where he resides these days, calling the DC-Lesnar confrontation, WWF-esque. Because Diaz-Cormier is a more reasonable matchup.
Cormier threw out the possibility of fighting Mauricio "Shogun" Rua should he get past Anthony Smith this Sunday. Strangely enough, Rua would be the younger man in that potential battle.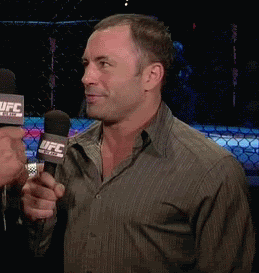 The invincible Ilir Latifi threw his name in the hat and broke the hat in the process. Latifi is undoubtedly a major threat to Cormier's consciousness let alone his UFC title so that's out of the question.
For some reason I get requests to post this picture all the time so here you go 😂 pic.twitter.com/xcVSrR43Ts

— Ilir Latifi (@Latifimma) May 11, 2016
Stipe Miocic told Ariel Helwani that he deserves a rematch given his tenure as champion and many seem to agree with the former champion. Miocic then went on to dismiss any possibility of seeing him make an effort in promoting the rematch.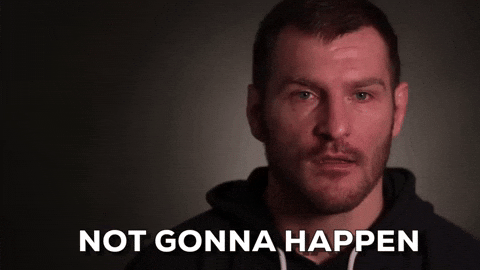 Jon "Bones" Jones' manager Malki Kawa told Helwani that Jones' reaction to Cormier's victory was a positive one. Just like his drug tests? "Bones" believes he now has the option to defeat Cormier at heavyweight. Jones and his team are optimistic even after that piss poor defense his legal team used in his latest hearing with the NAC. Which means expect to see Jones back in the octagon sooner than later.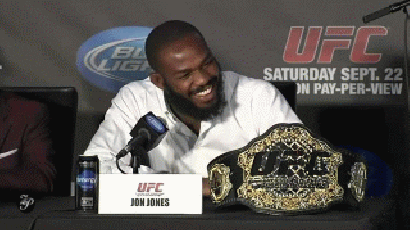 And then there's Yoel Romero. Or at least whoever is logged into his Twitter account. Romero believes he is deserving of a title fight at light heavyweight. Sure, he's coming off two losses against the UFC middleweight champion, but Romero did KO Luke Rockhold. Maybe DC can do him a solid.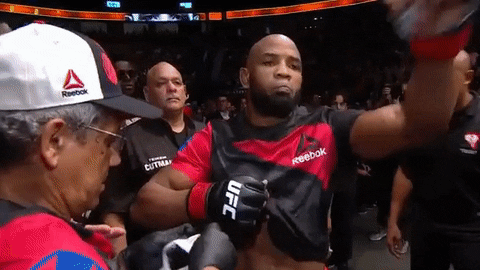 Dropping back down to 205 lbs by year's end after accomplishing one of the greatest feats in MMA is an accomplishment in its own right. Cormier tackling this tall task in his second to last fight and during the holidays is unlikely.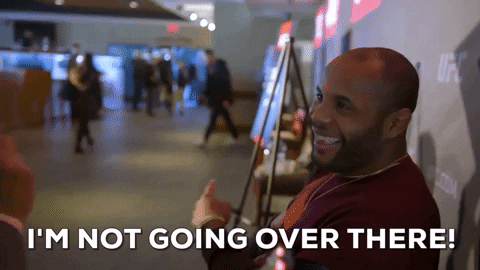 Cormier's next move will be made after Jon Jones' fate is determined presumably at the end of July. Till then more and more fighters should continue campaigning just because. Hell, George St-Pierre should be in the mix and don't count out Sage Northcutt. He hasn't ruled out heavyweight and he could very well be 6-foot-five and 230 lbs by year's end.