The honeymoon is over before it began. UFC's double champion did not mince words when reacting to Alexander Gustafsson exiting another scheduled fight date. Daniel Cormier wrote a digital letter to Gustafsson shortly after the news making it clear that it's not him, it's Gustafsson.
Daniel Cormier and Alexander Gustafsson engaged in a five round back-and-forth barn burner at UFC 192 in 2015. Prior to their scrap, Gustafsson suffered a first-round knockout against Anthony "Rumble" Johnson nine months earlier. The consensus was that Gustafsson was backing into a title shot. Cormier looked past all that like a true gentleman.
Gustafsson, ever so grateful returned the favor by putting up a hell of a fight only to lose another close decision. Ever since then, Gustafsson hasn't been able to get over Cormier. The champ champ, on the other hand has moved on to greener pastures. Gustafsson, merely another notch on his belt. The light heavyweight division returned to being a two horse race.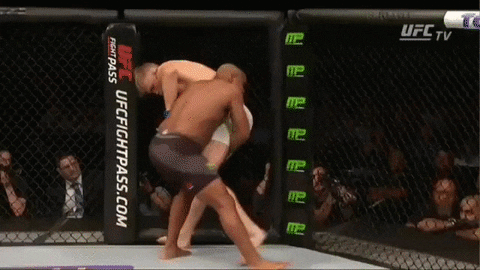 Since then Gustafsson put his gloves down in favor of his phone and discovered Twitter. The injury bug sidelined the "Mauler" for some time and while he managed to return and put a stamp on his performance against Glover Teixeira via the form of a knockout.
Unfortunately for Gus, the division turned into a mess since he returned. A combination of cocaine, hit-and-runs, steroids, division hopping and now a heartbreaking Instagram post. When discussing his latest injury to Ariel Helwani on Monday, Gustafsson didn't want to talk about it. Things aren't going his way, he said. When asked for a response, Gustafsson said he will not give one, opting for the silent treatment.
Perhaps Cormier's message to Gustafsson was out of anger of possibly having to face Anthony Smith. Then again, true love knows no limits and Gustafsson has mentioned moving up to heavyweight to fight Cormier as a potential option. Just because Cormier said its over doesn't make it true.