Cris Cyborg is angry. That alone should be a scary thought. The reason behind her anger stems from not fighting, which sounds even more frightening. Let's just hope for our sake that she doesn't take it out on any of us.
Much like her Cyborg nickname – which has now replaced her last name for some reason – Cris Cyborg is more humanoid than human. Last summer, both Amanda Nunes and Cris Cyborg were successful at UFC 214 and UFC 215. This prompted Dana White to attempt a champion vs. champion bout between Nunes and the winner of UFC 219's Holly Holm vs. Cris Cyborg last December. Holm was successful, but the bout is currently in jeopardy due to Cyborg wanting to fight this September while Nunes stated that the earliest she'll be available is December.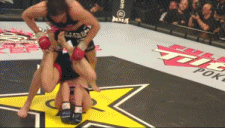 Both women were rumored to be matched up for UFC 226, but Cyborg ended up successfully defending her title at UFC 222 in March. Nunes didn't feel like waiting to lock horns with Cyborg so she opted to fight at UFC 224 in May instead of waiting for the 145-pound champion. Prior to UFC 224, Cyborg gave her a deadline to accept the fight for UFC 226, Nunes was like nah. She stated that more time was needed to prepare herself for the jump in weight.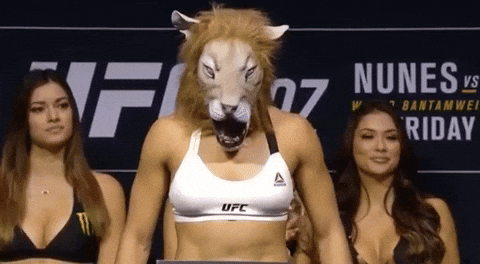 Much like Nunes, Cyborg is no stranger to beating up female bantamweights so a fight between the two was not a bad idea. Germaine de Randamie defeated Holly Holm for the UFC women's featherweight title at UFC 208 last February. Nunes then told the media she was up for the challenge of becoming a champ champ. When the media followed up by asking if she'd fight Cyborg, Nunes was like nah.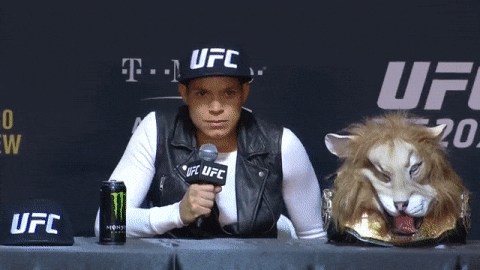 In all fairness, Nunes holds a TKO win over de Randamie back at bantamweight in 2013. However, after watching Holly Holm put up a valiant effort against Cyborg, Nunes changed her tune. She then proceeded to stand in front of the closest mirror she could find and said Cyborg's name a total of five times.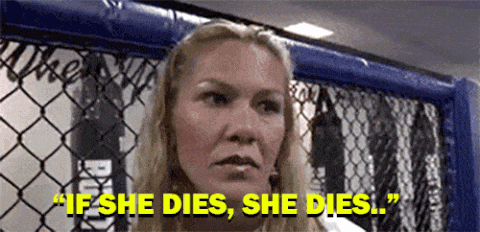 Sadly like all romantic Hollywood movies, these two just can't seem to get their timing right. Nunes and Cyborg are now both in need of an opponent given the lack of depth and interest in their respective divisions. Nunes is still recovering from injuries sustained in her last bout while Cyborg walked out of UFC 222 without a scratch on her.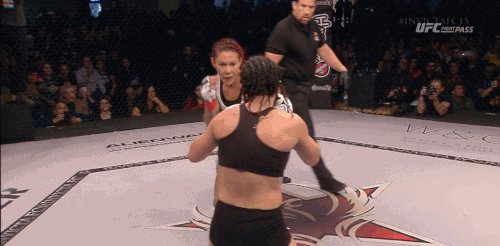 In an interview with MMAFighting, Cyborg expressed her frustration with Nunes' vacations and the UFC's lack of urgency in booking her next bout.
"It's not fair to have me sidelined in my prime because Amanda wants to go out on vacation. I'm the champion for 10 years, before the UFC had women fighting. I'm the champion and that's how I make a living. We only get paid when we fight, and I'll stay out for almost a year waiting for Amanda."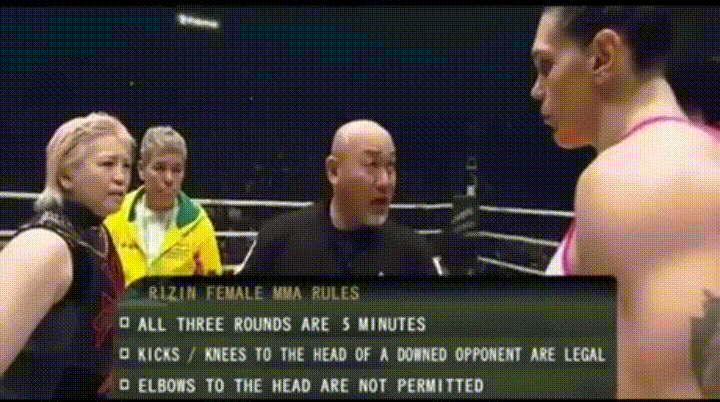 Cyborg stated that the UFC told her they are having trouble finding an opponent. It's not that easy to find a voluntary sacrificial lamb. Fighting Cyborg is equivalent to career suicide for most women. Post Cyborg stress is nothing to play around with. The 33-year-old expressed interest in weighing her options come free agency time. If she does decide to leave the UFC there are plenty of grandmas to spare in Rizin.