If you thought the UFC has been turning into the WWE as of late, no worries, it appears that former UFC heavyweight champion Cain Velasquez is turning the tables as he has been training at the WWE's performance center in Orlando, Florida.
Move over Brock Lesnar, the once and perhaps future UFC heavyweight champion Cain Velasquez appears to be considering a new line of work. After defeating Lesnar back in 2010 for the UFC heavyweight title, Velasquez is now determined to take the WWE championship off of Lesnar next.
It was an honor to have former @ufc Heavyweight Champion @cainmma in the ring with the @WWENXT Superstars this week at the @WWEPerformCtr! https://t.co/AWu6LLvrSi

— Performance Center (@WWEPerformCtr) July 19, 2018
Velasquez was last seen in the octagon at UFC 200 in 2016. The 35-year-old's latest setback is a nagging back injury. The sight of Velasquez taking up the pro wrestling trade gives the impression that he is free of injury. Unlike Cormier, Velasquez's WWE fandom hasn't been at the forefront, but it appears he is done being a closet fan. Velasquez has been reportedly seen attending several WWE events and was even recorded while seated at last night's NXT event.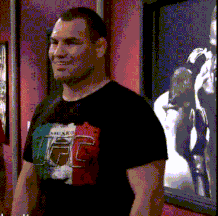 Should Velasquez make the transition to pro wrestling, why not pair him up with Paul Heyman? Velasquez has never been a great talker and if Lesnar leaves the WWE anytime soon, it'd only be fair for Heyman to pair up with the man who defeated his client soundly in a legitimate fight.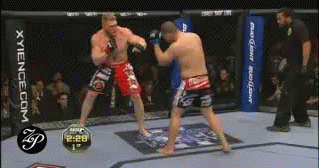 The Mexican-American was clearly inspired by Ronda Rousey's smooth transition into pro wrestling. Why bother beating up other heavyweights when you can pretend to do it inside of the squared circle?
Don't rule out Rousey vs. Velasquez. After all, Rousey did state that she firmly believed she could beat Velasquez back in 2013. Well, now is her chance to put her money where her mouth is. If Rousey thought Velasquez forgot what she said, she's sorely mistaken. He is now training for the biggest fight of his life. El Toro is coming soon.